Emmet Cole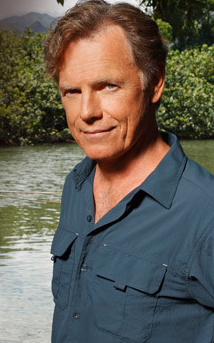 Also known as
Dr. Emmet Cole
Profession
Host of "Undiscovered Country"

Dr. Emmet Cole is a famous explorer who once had a popular documentary-style nature show called "Undiscovered Country" on which his wife and son, Tess and Lincoln Cole, also starred.
Background
Edit
Dr. Cole went on an exploration deep into the Amazon jungle and never returned. Six months later, after his loss had been mourned by his millions of fans and his family just began to cope, his emergency beacon went off.
The end of the story of Dr. Emmet Cole takes a happy turn. Lincoln, Tess, and the rest of the crew find Emmet alive. Disturbing and unusual, they find Emmet in a cocoon of sorts that seems to have sustained him over the six months that he has been missing.
Official Character and Actor Bios 

Unanswered Questions
Edit
How did Emmet come to be in the cocoon that sustained him for six months? Answer: He was cocooned by the blue dragonfly who cocoon themselves as well.